Strong Bones,
Mobile Body
I'm Meghan Pickrell, M.S., Kinesiologist, founder of Mind & Motion. Watch my masterclass to learn the Three Ingredients That are Essential for a Comprehensive Exercise Program in middle age (40s and 50s). Then join me for Strong Bones, Mobile Body, a 4-week long transformative exercise and nutrition program. We begin together on October 9th!
This is the program for you if:
You want to start weight training but you're not sure where to begin
You need to get BACK to an exercise routine and want to try pilates 
It's hard for you to self-motivate 
You've dealt with health issues and need to the support of an expert to ask questions
You're in your 40s or 50s and aren't currently strength training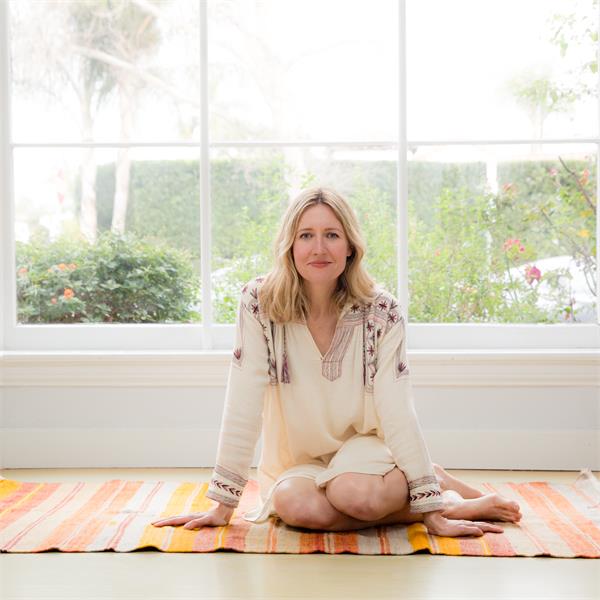 Strong Bones, Mobile Body! Join at our discounted price of $250 and receive:
20 workouts (w/ 3 months access)
20 recipes and/or food tips from our nutritionist, Molly Cutler
4 LIVE zoom sessions:

Goal setting session with Meghan Pickrell
Talk with nutritionist, Molly Cutler, MSc.
Breathwork with Sarah Pigion
Q & A with Meghan Pickrell

Daily emails with direction, support and inspiration
Access to the entire library of workouts on the Mind & Motion virtual studio
FB support group from others in our community
Chat support from our team
WE BEGIN OCT 9!
Testimonials

"Meghan tailors workouts specifically to meet my needs"
"Mind & Motion offers more than a weekly Pilates practice: it gives you an entire LIBRARY of Pilates skills! It includes workouts for specific body parts, as well as shorter, detailed tutorials (called "Foundations") that hone in on specific challenges. You can either do a full 45-minute weekly practice, or you can spend ten minutes focusing on specifics like connecting to your abs, or building knee and ankle support, or establishing proper alignment. Sometimes I combine one of these shorter, concentrated lessons with my walking and weights.The variety is amazing and you can make it your own!"
– Katy Jelski. M&M Member

"I'm able to squeeze in a workout no matter where I am"
My work often leads to a transient lifestyle, living out of hotel rooms or temporary apartments. Thanks to Mind & Motion's virtual platform and Meghan's thoughtful instruction, I'm able to squeeze in a workout no matter where I am. Unlike other platforms, Meghan tailors workouts specifically to meet my needs — sometimes a stretching class after a long flight or a back/wrist strengthening class after too many hours on my computer. I've trained with Meghan for years and she's helped me overcome a debilitating knee injury and incorporate pilates into my daily routine. I am so grateful to her and her new virtual platform for keeping me fit and sane throughout this pandemic and beyond.
– Amanda Kate Shuman. M&M Member

"I am so grateful to have found you."
"I did 5 classes this week! I have tried other online platforms, and they just weren't clicking. I am so grateful to have found you! I feel my body working, and it feels so good. I just wanted to say thank you! You are a gift! Mind & Motion seems more tailored to me (thanks to your assessment). The sessions have just felt better in my body. It does feel more personalized. You explain everything in a way that works for me so I can focus on the movements more instead of focusing on watching the video. I look forward to doing your classes because my body just feels good after."
– Jennifer Palmer. M&M Member

"Meghan's videos are a lifesaver for me."
"Meghan will say she is a pilates instructor, but what she really is, is a healer. Living with MS, I never really fully recover from workouts, or from daily life in general for that matter, and many mornings I wake up feeling like I am 100 years old (I am 45). Even though Meghan is 3000 miles away, I can count on her guiding me toward recovery and well-being every single day. Meghan's videos are a lifesaver for me (morning movement ritual being my favorite way to start the day) and I would recommend her practice to anyone living with chronic pain."
-Alanna Bocklage. M&M Member

Sign up now to
ensure your spot!
We begin on October 2nd